Aluminum parts manufactured by Technol Eight are used in vehicles for various applications, contributing greatly to weight reduction of vehicles. Today, about 20% of our sales is aluminum products and it becomes one of the strong points of Technol Eight.

The characteristic of aluminum materials is light weight (iron, copper 1/3), high strength and high corrosion resistance.
On the other hand, aluminum materials is difficulty to press and mold in comparison with the mild steel, and
Special know-how is necessary by the production engineering.
In addition, it is difficult to bond and special processing method is demanded.

Technol Eight can mass-produce various types of aluminum materials. (from 0.30mm to 3.00mm),
---

Technol Eight built a plant dedicated to aluminum processing.
A mass production framework was established based on two exclusively designed transfer lines.
---

In general, aluminum alloy is not suited for electric welding due to differences in material properties compared with steel.
Technol Eight continue to make an effort to develop aluminum bonding technologies and various processing methods.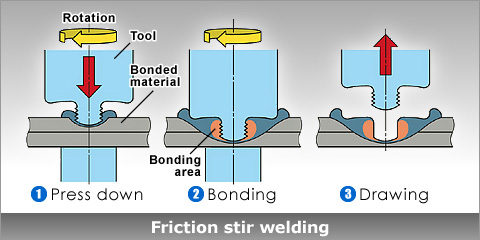 ---


Company name
TECHNOL EIGHT Co., Ltd.
Location of
Head Office
1, Akatsuki-cho, Seto, Aichi 489-8510 JAPAN
Phone +81-561-48-5311 Fax +81-561-48-1444
Business
Stamping, welding, painting and assembly of automotive parts.
Making stamping tools.